Preparation Instructions
STEP 1: Cook Morey's Tilapia Seasoned Grill fillets according to package directions.
STEP 2: Butter hoagie rolls and toast under the broiler for 30-45 seconds.
STEP 3: In a small bowl, combine Cajun seasoning, mayonnaise, mustard, ketchup, hot sauce, and Worcestershire sauce.
STEP 4: Spread sauce on hoagies.
STEP 5: Top hoagies with onion, tomato, lettuce, and fish.
STEP 6: Salt and pepper to taste.
STEP 7: Serve with lemon slices.
Ingredients
4 Morey's Tilapia Seasoned Grill fillets
4 hoagie rolls
1/4 cup mayonnaise
1/2 tsp. Cajun seasoning
1 Tbsp. Dijon mustard
1 Tbsp. ketchup
2 Tbsp. hot sauce
1/2 tsp Worcestershire sauce
1 small red onion, sliced thin
2 tomatoes, sliced
Butter lettuce
Pinot Noir
Sazerac
Belgian Tripel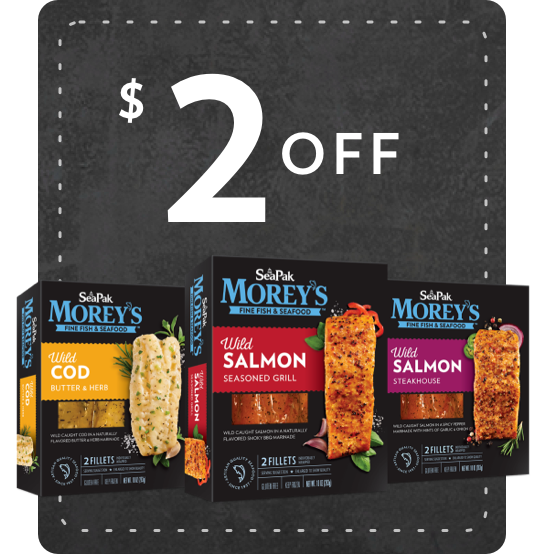 Sign Up and Save.
From delicious recipes to cooking tips to special offers, we've selected the best catches for your inbox. We'll send a coupon directly to your inbox when you sign up!