Thai-spiced Fish Soup
WITH TILAPIA SEASONED GRILL
This vibrant Thai-Spiced Fish Soup has a robust, fragrant flavor profile and a short ingredient list. In less than 30 minutes you can create this restaurant-quality Thai fish soup at home.

The process is simple: start with Morey's Seasoned Tilapia Grill fillets. (You know we're all about that tender and flaky fish.) Make a simple soup with coconut milk as your base. Spicy curry paste and jalapeño peppers offset the sweetness of the milk in a quintessentially Thai way. Ladle your warm soup over cooked rice noodles, add a squeeze of lime, and, if you're feeling bold, top it off with chili oil, basil, cilantro, or crunchy shallots.

If you're looking to switch things up for your next meal, our Thai-Spiced Fish Soup is here to save the day. Once it's ready, get cozy on the couch and pop open a bottle of reisling. Just make sure you save us some.
Preparation Instructions
COOK FISH: Cook Morey's Tilapia Seasoned Grill according to package directions of your choice (we used the baking method). Remove from oven and flake into large pieces.
COOK RICE NOODLES: While fish is cooking, start rice noodles and soup. Into a large pot of boiling water, add rice noodles and cook just until al dente (4-8 minutes depending on what type of rice noodles you use). Drain and run cold water over to rinse. Set aside.
START SOUP: In large saucepot over medium heat, whisk together the coconut milk and curry paste. Cook, whisking, until combined and just starting to thicken a bit. Stir in fish sauce, stock, and lime juice. Reduce heat to medium-low and continue to cook for 8 minutes.
FINISH SOUP: Gently add the flaked tilapia to the simmering soup.
TO SERVE: Divide rice noodles between 4 bowls. Ladle hot soup over noodles. Garnish with cilantro leaves, thinly sliced jalapeño, basil leaves, and a squeeze of lime. Serve Sriracha on the side.
PRO TIP: For a crunch on top of the soup for serving, add fried onions.
Ingredients
8 ounces rice noodles
2 (13.66-ounce) cans unsweetened coconut milk
2 Tbsp. red curry paste
2 Tbsp. fish sauce
1 quart vegetable or chicken stock
Juice of 2 limes
Optional toppings: fresh cilantro, jalapeño, basil leaves, fried onions
Riesling
Passion fruit martini
Witbier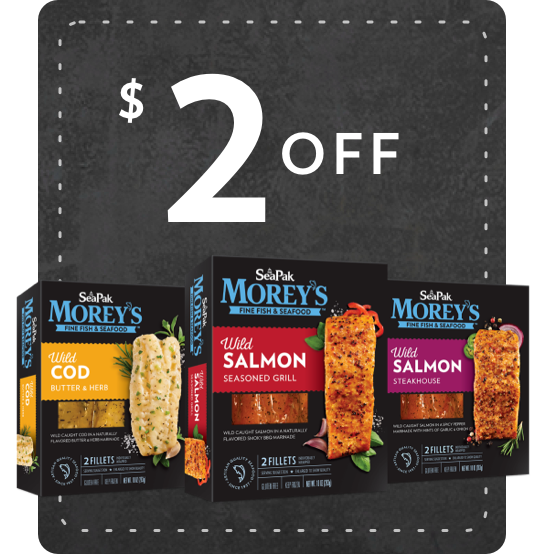 Sign Up and Save.
From delicious recipes to cooking tips to special offers, we've selected the best catches for your inbox. We'll send a coupon directly to your inbox when you sign up!