Preparation Instructions
In a medium microwave-safe bowl, combine vinegar, salt, sugar, pepper, mustard seeds, red pepper flakes, and bay leaf. Microwave for 1 minute or until hot. Add carrots, radish, onion, jalapeño, and cucumber, and toss to combine. Cover and refrigerate for 30 minutes or longer, stirring occasionally.
Meanwhile, preheat oven to 375 degrees Fahrenheit. Line a sheet pan with sides with foil and spray with nonstick spray. Remove Morey's Wild Salmon Seasoned Grill fillets from package and place into a single layer, flat-side down, onto prepared sheet pan. Place into oven on the middle rack and bake for 10 minutes. Remove from oven. Turn oven to broil. Brush fillets with BBQ sauce and return to oven to broil for 6 minutes, or until starting to brown. Remove fillets to a serving platter. Serve with pickled vegetables and garnish with cilantro.
Ingredients
1 family size package (4 fillets) Morey's Wild Salmon Seasoned Grill, defrosted
1/2 cup white vinegar
1 teaspoon salt
1/2 teaspoon sugar
1/2 teaspoon freshly ground black pepper
1/4 teaspoon mustard seeds
1/4 teaspoon red pepper flakes, optional
1 bay leaf
1/4 cup matchstick carrots
1/4 cup thinly sliced radishes
1/4 cup thinly sliced yellow onion
1 small jalapeño, thinly sliced
1 small cucumber, cut into ¼-inch thick half moons
1/4 cup BBQ sauce
1/4 cup chopped fresh cilantro for garnish, optional
Riesling
Pickled Mezcarita
Pale Ale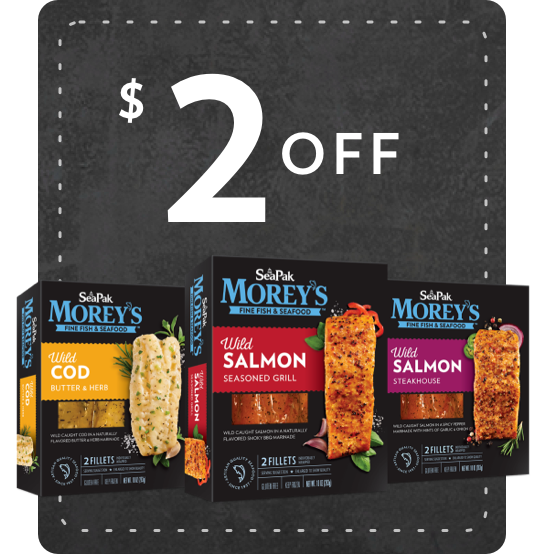 Sign Up and Save.
From delicious recipes to cooking tips to special offers, we've selected the best catches for your inbox. We'll send a coupon directly to your inbox when you sign up!
Summary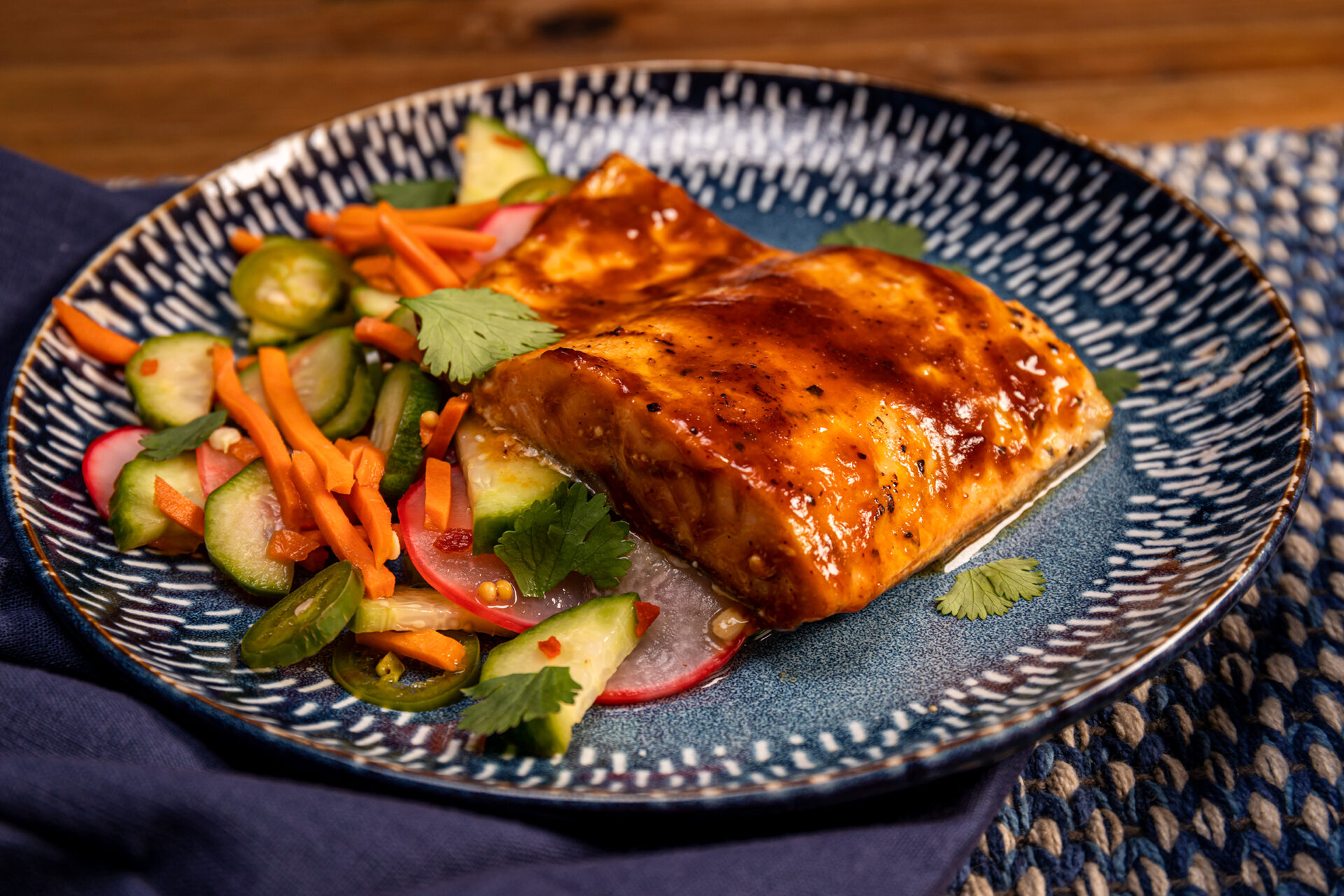 Recipe Name
Author Name
Morey's Fine Fish & Seafood
Published On
Preparation Time
Cook Time
Total Time