Preparation Instructions
IN THE INSTAPOT
STEP 1: Place all instant pot ingredients in the instant pot, including Morey's Wild Salmon Steakhouse fillets with the marinade (frozen or thawed). Set for "Manual," high, for 4-5 minutes. Let steam vent for 10 minutes, then release steam using the release valve.
STEP 2: Remove salmon portions, skin and flake. Add flaked salmon back to Instant Pot.
FOR THE ROUX
STEP 1: Melt the butter in a saucepan, add the flour, and whisk until blended. Cook for 1-2 minutes. Add cream slowly, whisking until blended and sauce thickens.
STEP 2: Add roux to instant pot and stir to combine.
STEP 3: Adjust seasoning, top with parsley, and serve.
Ingredients
Instant Pot
2 Morey's Wild Salmon Steakhouse fillets
2 cups carrots, chopped
2 cups celery, chopped
2 cloves garlic, minced
3/4 cup shallots, chopped
8 ounces portabella mushrooms, sliced
1 cup white rice, uncooked
4 1/2 cups vegetable broth
3 Tbsp. sherry
1 tsp. sea salt
1/8 tsp. fresh ground pepper
1 1/2 tsp. fresh thyme

For the roux (on the stove)
6 Tbsp. unsalted butter
1/2 cup flour
1 1/2 cups heavy cream
Topping
Handful of chopped parsley
White Burgundy
Dirty Vodka Martini
Amber Bock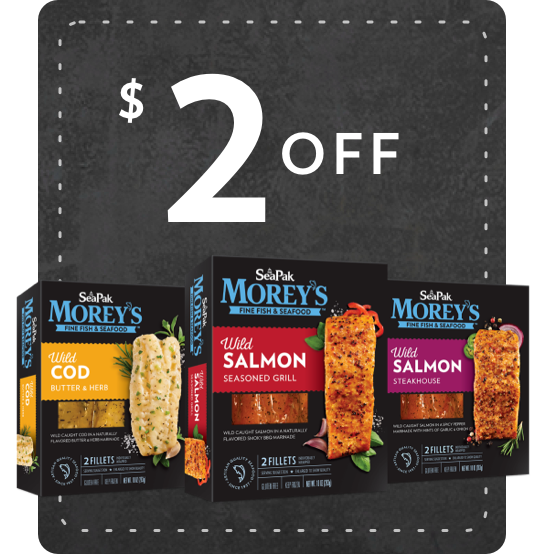 Sign Up and Save.
From delicious recipes to cooking tips to special offers, we've selected the best catches for your inbox. We'll send a coupon directly to your inbox when you sign up!