Preparation Instructions
STEP 1: Bring potatoes, water or stock, salt, and pepper to a boil in a large pot. Add bay leaf. Cover and cook for 5 minutes.
STEP 2: Add carrots, celery, onions, milk, and cream. Bring to a low boil and then simmer for 7 minutes, being careful not to burn cream.
STEP 3: Stir in Morey's Wild Salmon Seasoned Grill and broccoli and cook until salmon begins to flake, approximately 4-5 minutes.
STEP 4: Salt and pepper to taste. Garnish with fresh parsley.
STEP 5: Serve with crusty bread and butter, or toasted crackers.
STEP 6: Heat
Ingredients
3 Morey's Wild Salmon Seasoned Grill fillets
2 cups of water or vegetable stock
3 potatoes, cubed
½ cup carrots, sliced
½ cup celery, chopped
½ yellow onion, diced
1 bay leaf
1 cup heavy cream
1 cup whole or 2% milk
1 large broccoli stalk including stem, chopped
Salt and freshly ground black pepper
Riesling
Aperol Spritz
Sour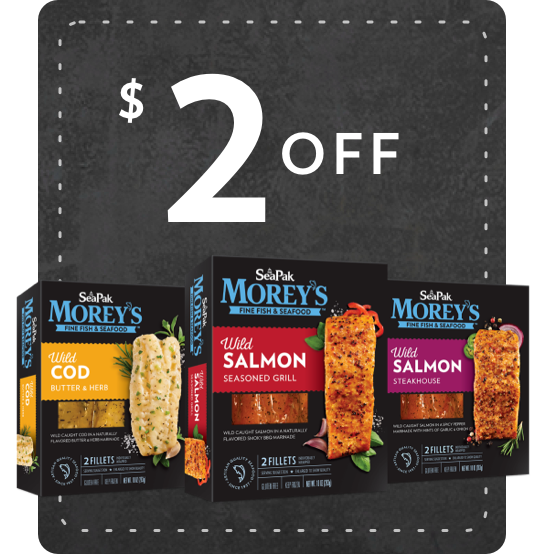 Sign Up and Save.
From delicious recipes to cooking tips to special offers, we've selected the best catches for your inbox. We'll send a coupon directly to your inbox when you sign up!